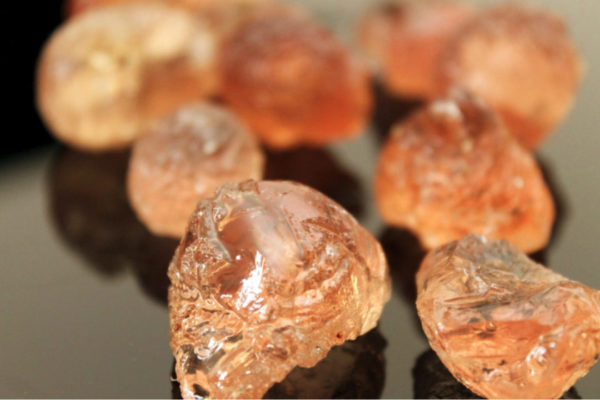 Borno State, Sudan's partner in wheat production, arabic gum
The government of Borno State has partnered with Sudan to produce wheat, gum arabic and livestock for export to earn foreign exchange.
Crops and livestock are to be produced and raised in the Lake Chad Basin and the central senatorial district of the state. While leading the Sudanese Agriculture and Livestock Experts (SEAL) recently in Maiduguri, Dr Osman Umar El-Fal, revealed that the Arab Bank for Economic Development in Africa (BADEA) had allocated $ 500,000 (2, 5 billion naira) for the implementation of projects in the agriculture and livestock sectors of the economy.
He added that Borno and Sudan share roughly the same "climatic and soil conditions" for wheat and gum arabic production, as they have comparative advantages over other African countries.
Targets in the partnership
"Our targets in the partnership are in the agriculture and animal husbandry sectors," he said, saying the production of lucrative foreign exchange crops could be extended to rural areas to restore the livelihoods of people. people destroyed during the 12 years of insurgency.
In response, the chairman of the Borno State Partnership Committee and former Minister of State for Agriculture, Bukar Tijjani, revealed that the state was the epicenter of terrorism in the northeast. As a result, it had been devastating since July 2009. He said many farmers and herders lost their livelihoods and took refuge in various camps for internally displaced people.
"As peace gradually returns to the state, all hands must be mobilized on the stabilization and recovery process in order to restore livelihoods for economic growth and development. Our partnership with Sudan could lead the stabilization process to boost the recovery efforts in the agriculture and livestock sectors, "he said, adding that bank subsidies of 2.5 billion naira are intended for crossing over a million cattle in 27 municipalities.