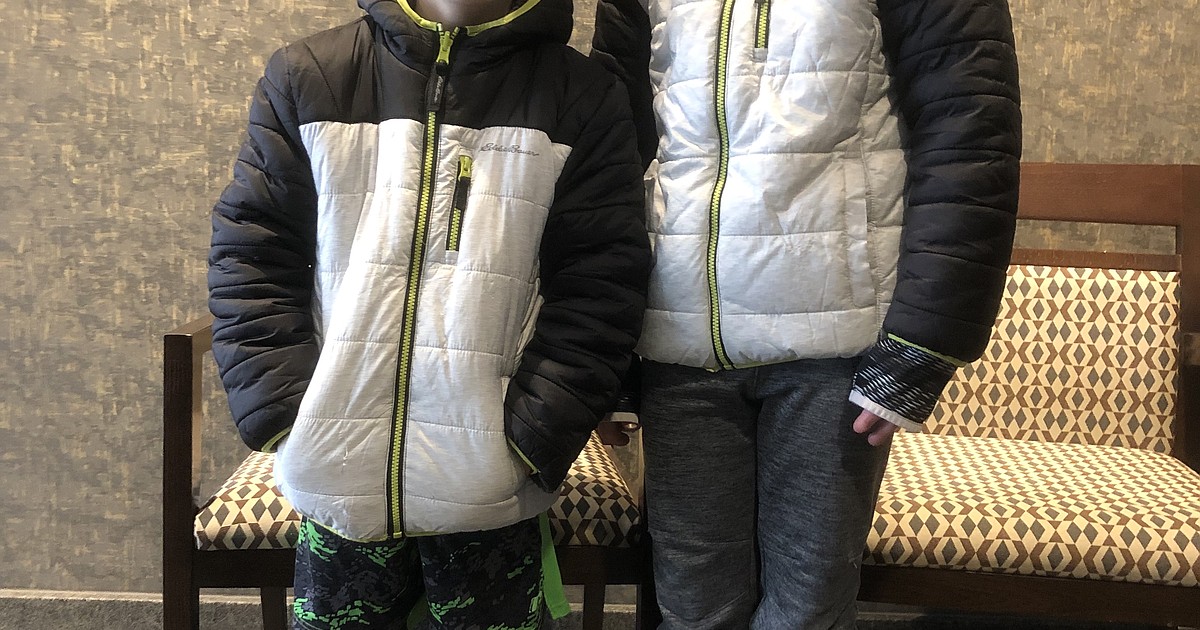 CHRISTMAS PRESS FOR ALL – Go up from the bottom
As part of the annual Christmas Press for All campaign, we share with readers the stories of those asking for help. This is one of them.
"Brenee," 28, struggled with marijuana addiction for 10 years and a tragic incident claimed custody of her three children in 2020.
When her twins were 15 months old, one of them slipped into her mother's business and ingested a large amount of marijuana. The child had difficulty breathing and was rushed to Kootenai Health.
"Seeing her on the ground broke my heart and I immediately called the ambulance," Brenee told Press Christmas for All. "At that point, I knew I had to change. I have completely hit rock bottom.
After a Life Flight to Sacred Heart, her daughter made a full recovery. Child protection services intervened and Brenee's mother was granted custody of the three daughters.
Brenee was arrested in hospital and taken to jail. Her daughter's impending death was a big wake-up call, she said.
"I didn't want my kids to be without me," Brenee said. "But I was struggling with my own addiction and mental health issues. I also had terrible postpartum depression after the birth of my twins.
Once Brenee was released, she got help for her addiction. She was accepted into the Good Samaritan program, led by Pastor Tim Remington at The Altar Church in Coeur d'Alene. An intense, faith-based program, Brenee completed four months of inpatient and six outpatient treatment.
She now lives at the Saint-Vincent-de-Paul women's shelter and remains committed to her sobriety and renewed faith.
"I grew up believing in God, but my faith was lost when I lost someone who had been a really positive influence for me when I was 13," said Brenee. "But now I have a whole support system in the church standing behind me. "
Brenee has also found a positive relationship with her mother.
"She was my support and my biggest cheerleader while I was recovering," said Brenee.
In about a month, Brenee will be graduating from the Good Samaritan program and celebrating 20 months of sobriety. She thanks those around her for helping her succeed.
The women of St. Vincent have been a great help.
"They are amazing women with amazing stories," she said. "It's so nice to have them as such a bright light in my life."
As she continues her recovery, her mother has permanent guardianship of her daughters, but there is hope that when Brenee is ready and has housing and stability, she can get them back, she said. .
Brenee asked Press Christmas for All for help with dental care.
"It means I can get my smile back and not be so insecure about my teeth," she said.
Each year, Press readers donate generously to the program. Every penny collected is distributed to residents of Kootenai County. All overhead costs are covered by The Hagadone Corp.
The recipients of the gift are our neighbors in difficulty, including the elderly, the disabled, veterans, the homeless and the mentally ill. Many of those who ask for help at Christmas for All work, but live in poverty.
The beneficiaries of the Press for All Christmas keep their dignity as the community gives them a helping hand to help them get back on their feet.
Press Christmas for All is operated by The Hagadone Corp., with assistance from CharityReimagined.Org. It is a legally recognized 501 (c) (3) nonprofit, run entirely by volunteers.
Here are four ways to donate:
Send a check to Press Christmas for All, 215 N. Second St., Coeur d'Alene, 83814.
Call The Press and make a secure credit card donation by phone: 208-664-8176
Go to cdapress.com. Click on the MENU button, then Christmas for All 2021.
Deposit your check at The Press weekdays between 8 am and 5 pm: 215 N. Second St. in downtown Coeur d'Alene.
RECENT DONORS
students at Canfield Middle School; Gary & Jan Sylte; Dave & Barb Childs, in memory of Duane Hagadone; Nicky Cleveland; Raymond and Barbara Bradley; Keith & Valérie Peila; Timothy and Beth Meredith; Jean & Craig Hiatt;
Richard & Antje Cripé; Maggie Lyons; Lauri Armon; Pete and Carol Ratcliffe; Clutter of Kootenai County Chiefs of Operations; Ron Wikum; Joseph and Susan Heath; Thomas Moorhouse; James Hawker; Carolyn Giddens;
Pinkerton family; CJ Miller; Bruce and Lori Norris; John & Sharon Keating; Al and Linda Robertson; Del & Susan Gerstad; Sheryl Golden; Paul Anderson; Richard and Sonya Jennings; Norman Schmidt;
Phil and Mary Hayes; Dave Link; Wendy Lloyd Davies; Leslie & Rod Balsley; Mik's hot moms; Tammy and William Lavin; Tam and Don Maryon; John Miranda; Jeanne Woodard; Bill and Judy Drake; Chad and Debbie McCormick
DONORS $ 500 AND MORE
Connie Nelson; Dr Lawrence Gibbon; Norm and Carol Ridge; Kevin Chang; John and Connie Young; Brenda Christensen; CDF Landscape; Ruth Runkle; Ron & Heidi Gifford; CDA Rifle and Pistol Club