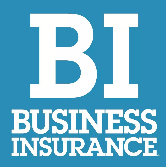 DOL sues dental practice for employee reprisals | Workers' Compensation News
Tuesday, July 20, 2021 | 0


The US Department of Labor said Thursday it had filed a lawsuit against two North Texas dentists on behalf of a dental hygienist and a dental assistant who had not been reinstated after expressing concerns over the measures COVID-19 security measures that would be in place when the practice reopens. in spring 2020.
The DOL said that in March and April 2020, Roger Bohannan and David Bohannan, owners of Roger H. Bohannan DDS Inc. in North Richland Hills, Texas, put their employees on leave after the state banned dental procedures. specific to the height of the pandemic.
While on leave, the two employees asked what safety measures would be in place once the patients and employees returned. After receiving a call to return to work, the employer did not reinstate the two after citing guidance from the Centers for Disease Control and Prevention and the Occupational Safety and Health Administration, according to the DOL.
An OSHA investigation found the practice discriminated against employees for exercising their right to question safety protocols, as the two were not rehired while all other staff were reinstated at the end of the leave, according to the DOL.
Filed in United States District Court for the North District of Texas, the lawsuit asks the court to order the employer to pay the plaintiff damages, plus interest, for all past lost wages and benefits. and future resulting from the dismissal; reimbursement of costs and expenses; compensatory damages, including compensation for emotional pain and distress, and exemplary or punitive damages in an amount to be determined at trial.
The dental office did not immediately respond to questions for comment.
Business Insurance is a sister publication of WorkCompCentral. More stories are here.