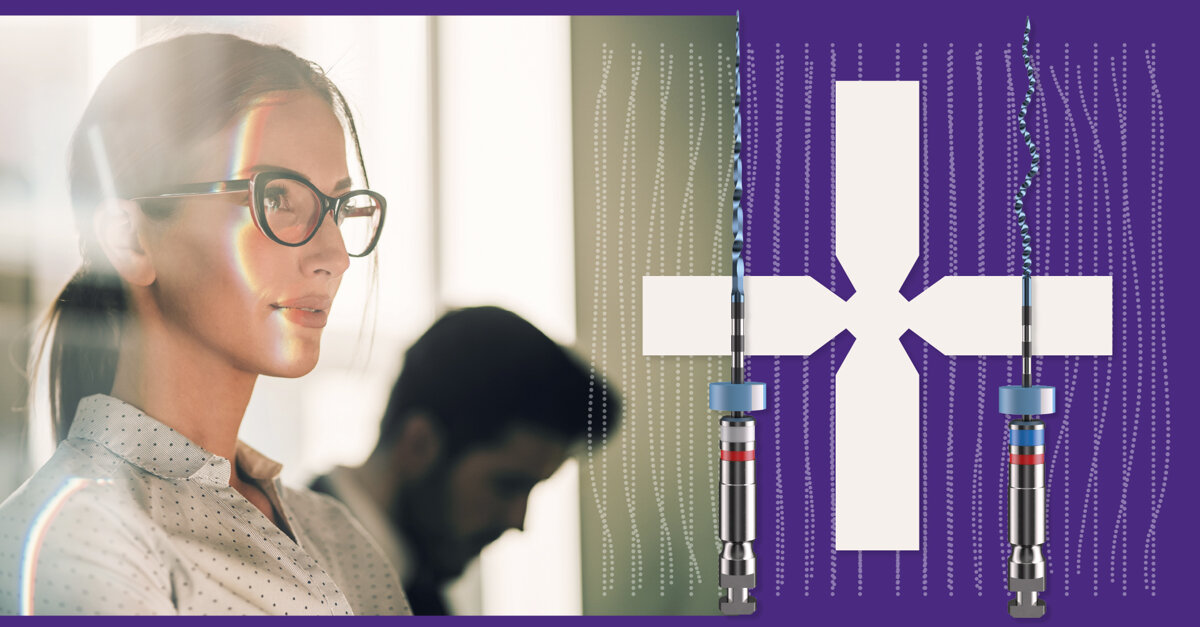 FKG Dentaire introduces XP-endo Rise, making procedures faster, safer and more efficient
LA CHAUX-DE-FONDS, Switzerland: FKG Dentaire introduced XP-endo Rise, the latest evolution of the innovative XP-endo shaping solution. Also new is a Glide Path 015/.04 file—XP-endo Rise Glider, based on the RACE EVO design—and a new shaper—the XP-endo Rise Shaper.
The XP-endo Rise Shaper has a redesigned tip that increases predictability and control. According to bench test data from FKG Dentaire, the instrument adapts to the natural anatomy of the canal, just like the current XP-endo Shaper, and offers superior resistance to cyclic fatigue and greater flexibility compared to to other rotary files. Plus, it provides up to 98.9% debris removal, increases overall canal disinfection with up to 99.5% bacteria reduction, and shortens treatment time.
A single formatting file that replaces up to five others
To simplify and facilitate initial treatments, FKG has introduced a new XP-endo Rise sequence, combining XP-endo Rise Glider and XP-endo Rise Shaper in the same blister. This short sequence of only two files for the glide path and shaping guarantees predictability, a minimum preparation of 030/0.04 in 8/+3 moves and a simple procedure. As an initial treatment, it also allows multiple use in up to eight standard root canals.
For retreatment, FKG has introduced a new XP-endo Rise Retreatment sequence combining D-Race DR1, XP-endo Rise Shaper and Finisher R. This sequence simplifies retreatments, optimizes removal of root filling material and reduces time of procedure.
Unlike traditional solid-core NiTi files which burnish the gutta-percha in the canal walls as they pass through the mass of filling material, the serpentine shape of the XP-endo Rise creates a corkscrew effect, allowing the instrument to encircle the gutta-percha and remove it from the canal in large chunks. It performs gutta-percha removal up to twice as fast as conventional competitors.
The Finisher R features a sickle shape that widens to reach aspects of the canal previously impossible to reach with instrumentation. After removing most of the gutta-percha, Finisher R gently vibrates in the canal, dislodging stubborn gutta-percha tags. It is up to twice as effective as passive ultrasonic irrigation in reducing remaining root filling material.
More information on www.fkg.ch.