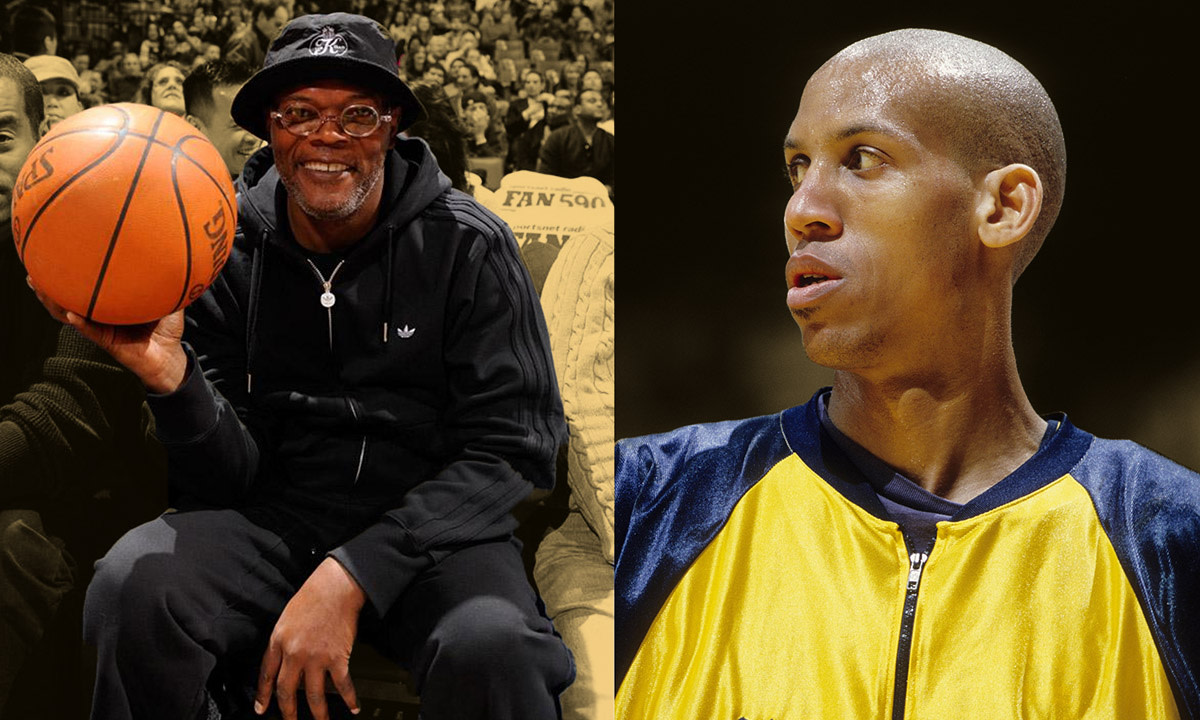 'I reported him' – Samuel L. Jackson admits to having Reggie Miller kicked out over chewing gum incident – Basketball Network
These days, it's fashionable for fans to be kicked out of the game after talking smack to players. The same was true in the 90s. The people sitting in the front row had free rein to say what they wanted to the players/. The difference was that the two parts weren't as sweet as they are today. And instead of the fan, it's the player who got kicked out. Just ask Samuel L. Jackson, who once kicked Reggie Miller out of the game.
A delicate situation
During an appearance on Jimmy Kimmel Live, Jackson admitted to heckling players at the time. The Indiana Pacers legend was one of his targets. But unlike today's fans who get players ejected, Jackson got Miller ejected by a different method.
"I heckled a lot of people during that time. Reggie Miller. I had Reggie kicked out of the game once. He threw gum and hit the ref in the back and the ref didn't stop him. didn't see. And I said, 'Hey, Reggie Miller.' I reported him," Jackson said.
The incident definitely caused a scene, especially considering Miller's reputation as one of the baddest talkers in the game. Note that Miller played in the 90s when Michael Jordan, the Detroit Pistons Bad Boys, Charles Oakley, Dennis Rodman, Gary Payton and other trash talk masters were in hiding.
Needless to say, their time was more brutal than the current generation. But the clips back up that argument. In terms of skills, we can say that today's era is a few levels above. But in terms of raw, unfettered emotion, Miller's generation was built differently.
Steve Kerr
Miller was just one of Jackson's targets at the time. He also spoke to none other than Steve Kerr when he was playing for the Chicago Bulls. Kerr was then already considered one of the deadliest shooters. But Jackson knew a weakness he exposed to Kerr's haters.
"Steve Kerr. I was always telling whoever was guarding him to dribble it because he couldn't shoot the dribble. And he was always looking around and saying 'Yes, I can. Prove it. Prove it' ", said Jackson.
Of course, Kerr isn't exactly known for being bad-tempered. But he and Michael Jordan had a few fist fights when they were teammates, so it's not a good idea to mess with him anyway.
It would be interesting to know more about Jackson's stories. You could tell in the interview that he was trying to dig up more stories from his memory bank. For now, let's imagine Miller throwing gum at an unwitting referee.