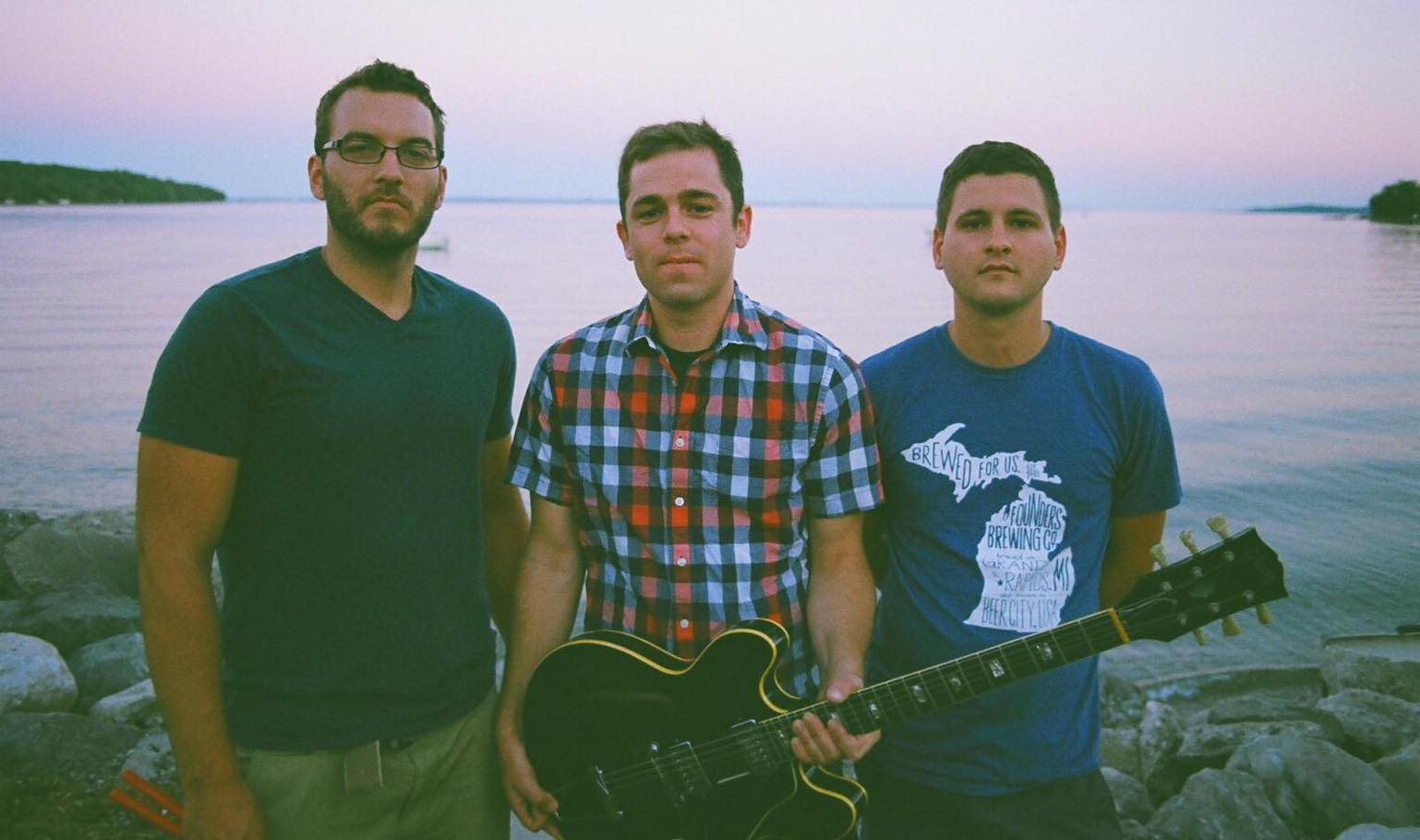 It's Gonna Be Us: Six Questions for Northern Boy Bands | Features
Broom Closet Boys, Jack Pine and Snacks & Five weigh in
By Craig Manning | August 6, 2022
One Direction or BTS? *NSYNC or Backstreet Boys? O-Town, B2K, Savage Garden, Boyz II Men, Hanson or New Kids on the Block? No matter your favorite, you have to respect the boy band archetype: a group of disparate talents come together and somehow go from obscurity to world domination in the blink of an eye. Maybe it's the love songs, or the dance moves, or the dashing beauty, but for some reason no formula in pop music seems more precisely calibrated for a meteoric rise (and sometimes, fall). rushed) than the boy band.
We caught up with three of Northern Michigan's so-called "boy bands" — Broom Closet Boys, Jack Pine, and Snacks & Five — to learn more about their roots, career paths, and future goals. Oh, and we obviously had them answer the most important question of all: who is their favorite boy group?
BOYS CUPBOARD BROOMS
The boys: The Broom Closet Boys are Chris Smith (guitar and vocals), Mike Morrison (bass and backing vocals) and Bruce Braden (drums and backing vocals).
The group: Broom Closet Boys aren't just a cover band; they are no doubt the cover band, at least in the northern Michigan music scene. All three members grew up in the 1990s and came of age in the 2000s, so they have a fondness for music from those eras. But they also cut their teeth learning to play classic rock tunes. Add in the members' differing tastes – Braden loves metal and country, while Smith and Morrison lean towards artier and indie – and BCB ticks a lot of boxes on the musical org chart. This dynamic edge is the band's secret weapon at bar shows or wedding receptions, where they can go through six or seven decades of iconic hit songs without breaking a sweat. Plus, they even incorporate a little nostalgic boy band goodness into their setlists from time to time: their version of the Backstreet Boys' 1999 classic "I Want It That Way" is a sing-along bliss.
The story: The Broom Closet Boys go way back. According to Smith, the members "all knew each other from growing up and going to school together in Suttons Bay". Smith and Morrison first played together in bands when they were 15 and 16 respectively, and although Braden ran around in different circles (and played in different bands), they were all on the radar as one of the other. The trio finally reunited in December 2011 when they received an invitation to play Mistletini's now annual party at Knot Just a Bar in Omena. The show went well, the band became a permanent unit and the rest was history.
Favorite places: From the Workshop Brewing Company to the Odawa Casino, the Broom Closet Boys can be seen and heard regularly at a wide range of Northern Michigan venues. Upcoming shows include Rove Estate (September 2), Hofbrau in Interlochen (September 3), The Coin Slot (September 9) and Kilkenny's (September 16).
The future: After more than a decade together, the Broom Closet Boys have the chemistry and telepathic connection that a band only builds over time. With these attributes, these boys could easily level up if they wanted to by moving into a bigger live music market or trying to embark on a major tour.
For now, however, Smith says the band are content to do what they've always done: try to "bring joy" to every audience they meet, whether it's the Saturday night crowd in a local watering hole or the bride and groom celebrating the most important day. of their life. "When we can create a fun atmosphere and music energy for a group of people, and they are able to 'let go' and be in the moment with us and the rest of the party guests, it's This is really where the hard work pays off for us," says Smith.
Boy band allegiance: After consulting with his bandmates, Smith names *NSYNC as Camp BCB's favorite boy band. "Their holiday album is still slamming, and Justin Timberlake was in the band," he explains. "Also, we recently received a request from someone younger than us who asked if we knew how to play any 'synchro nine'. It was a great moment to reaffirm to ourselves that we are old.
GRAY PINE
The boys: Jack Pine is a Traverse City-based quartet consisting of Andrew Thomas (guitar and vocals), John Ransom (bass and vocals), Miles Prendergast (rhythm guitar and vocals), and Ryan McGee (drums).
The group: Jack Pine describes their music as "easy beach vibes mixed with classic rock 'n' roll". "Our songs run the gamut from laid-back summer tunes to power ballads to energetic, straightforward rock," says Thomas. "Although we mostly play original tracks, our cover selection includes songs that are well known to the public in addition to more obscure songs that you might confuse with ours."
The story: Flash back to 2016 and Prendergast was on a creative streak, penning one original song after another. Jack Pine formed around him and his music, with the band reserving performances around TC as a vehicle to showcase new material. Soon, however, Ransom and Thomas began bringing their own original material to the table, igniting and diversifying Jack Pine's sound. Combining disparate influences like Pink Floyd, Alabama Shakes, Bill Withers, Jack Johnson and Mt. Joy, Jack Pine makes music that sounds both anthemic and relaxing. Fans of big guitars, space atmosphere and folk voices will find their happiness in the group's formidable debut album, Emberwhich was released earlier this year.
Favorite places: Jack Pine are regulars on the scenes of Lake Ann Brewing, The Little Fleet and Workshop Brewing Company. Then meet them at The Coin Slot in Traverse City, where they will take the stage at 7 p.m. on Friday, August 12.
The future: While "doing it big" is certainly on Jack Pine's dream list, Thomas says the band is "very down to earth and real in the way we think". A more modest dream for the future is "to open for a regional act and really get some exposure outside of Traverse City". On the scale of higher ambitions, however, Thomas notes that the band aims to hit big stages, especially Red Rocks, a legendary outdoor amphitheater near Denver, Colorado, built amid outcroppings. natural sandstone giants.
Boy band allegiance: "The Beatles matter, don't they? Thomas asks. (Of course they do! They're the prototype!) "They were the original boy band, but they transcended that and became so much more." Reflecting on what allowed John, Paul, George and Ringo to go from mopping guys singing cover songs in front of screaming crowds to ambitious experimenters who rebuilt pop and rock music into legitimate art forms, Thomas makes a sly comparison with his own group. . "[The Beatles] really had something more that made them music legends," he says. "Maybe it was the fact that they had three songwriters and four members that brought so much diversity to their sound?"
SNACKS & FIVE
The boys: Contrary to the number in their name, Snacks & Five is actually a quartet consisting of Jack Fivecoate (vocals, rhythm guitar and harmonica), Erik Griffin (lead guitar), Justin Perry (drums and percussion) and Jimmy Olson (keyboards and backing vocals). .
The group: "Good music for island life," reads one of the reviews on Snacks & Five's Facebook page, an apt description of the band's massive appeal. Playing a mix of reggae, rock and blues – with a heavy emphasis on the laid back sound of reggae – Snacks & Five sounds like a 90 degree summer afternoon at your favorite beach side tiki bar. Core members handle the sound base, but true to the community feel of reggae, their music also often thrives in part on guests. The group's first EP, last year Feel it in the airfeatures guest appearances from Stu Brooks (an accomplished bassist who has played with the likes of Lady Gaga and Matisyahu) and Billy Kottage and Mike Appleton (both former horn section ska-punk band Reel Big Fish).
The story: In Snacks & Five, the "Five" is frontman Jack Fivecoat, who started playing guitar and harmonica at age 13, honed his musical skills in the choral program at Traverse City Central High School , then launched a professional music career that took him far from home. The "Snacks" are Griffin and Perry, who once played in local funk rock band G-Snacks. TC – from Honduras, where he worked as a bar singer by night and a professional dishwasher by day – and Snacks & Five took on the form of a trio, with Olson joining later.
Favorite places: Snacks & Five's jammy, eclectic music has graced the stages of many local venues, from Jacob's Farm to Union Street Station. Recently, the band landed in front of crowds at the National Cherry Festival (opening for 1964 of the Beatles' cover band Tribute) and the Beaver Island Music Festival. If you want to dance and dance to the live sounds of Snacks & Five, you better find your opening this summer. True to their sun-kissed sound, these guys are following the warm southern weather for winter, setting up a seasonal boutique in Key West, Florida.
The future: "We feel like we're living one of our dreams right now spending the winters in the Florida Keys and the rest of the year in northern Michigan," Perry says. This winter marks the band's fourth trip to Florida, where Snacks & Five puts on an average of 6-7 gigs a week. With a solid reputation as a live band in both locations, Snacks & Five are now looking to up their game as a recording band. "Our goal is to walk into the studio making the best music possible and leave studio sessions with a piece of music that we love, are proud of, and can proudly share with the masses," Perry adds.
Boy band allegiance: "After careful consideration, our favorite boy band is Led Zeppelin," says Perry, noting that while some boy bands and their music have faded over time, the four guys from Led Zeppelin remain influential over 40 years later. their dissolution. "These legends released legendary music that will be around forever." [Editor's Note: We think Led Zeppelin is a bit of a stretch in the boy-band world, but we'll let them have this one.]