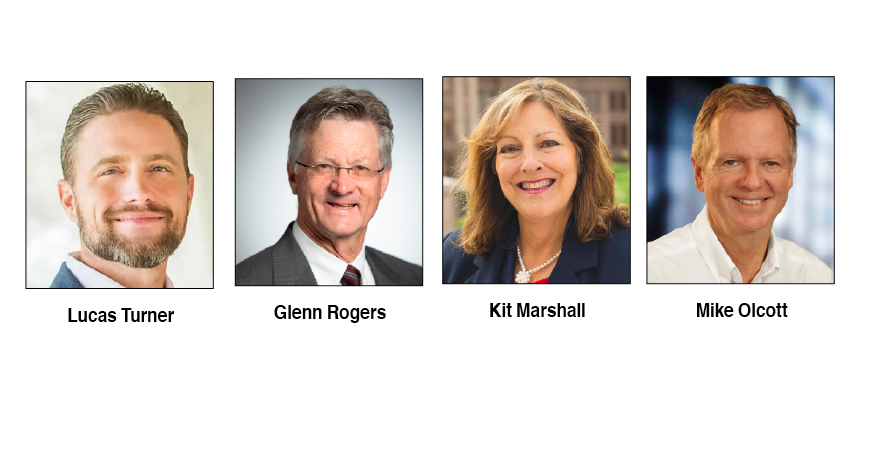 MEET THE CANDIDATES: District 60 House | Mineral wells
The Republican field to represent Parker, Palo Pinto and Stephens counties in District 60 of the Texas House of Representatives has drawn three challengers to incumbent Representative Glenn Rogers. The incumbent faces challenges from Mike Olcott, Lucas Turner and Kit Marshall. The term is two years from the legislative session which opens in early January 2023. Candidate stories appear in the order in which they appear on the March 1 ballot. Olcott did not respond to questions in time.
Lucas Turner
Lucas Turner plans to jump straight into the mix if Republican voters send him to the Texas House of Representatives as a freshman lawmaker in the 88th legislative session.
"I wouldn't sit on the sidelines," Turner said. "I'm not just keeping Texas conservative, but I think we need to take a step back. …Just because Parker County votes majority Republican doesn't mean our area is necessarily conservative.
Running for his first elective office, Turner said the 87th Legislature had done "a good job."
"There's not much bad I have to say about it," he said. "I think it was a success."
The attorney argues, however, that there is more to be done for the 60 House District. He said he would leave commercial property taxes alone but seek relief for homeowners.
"I would really go for a real homestead exemption," he said, adding that he thinks it's unfair that Texans are finally paying off a mortgage only to see school, city and county property taxes compete with homeowners. mortgage charges.
Turner, a lawyer and married father of five young children, said he expects a runoff in his four-man primary race.
"And the goal (March 1) is to be in the top two," he said.
Turner said he agreed with Gov. Greg Abbott to oppose COVID mandates, requiring masks or vaccinations, but added that every Texan must be responsible for the state's collective response to the pandemic.
"I think we're doing well," he said. "I wish (the lawmaker) had stayed a little longer to put some teeth into the executive order (mask bans or vaccine mandates). … Man, (Abbott) was in a tough spot, and we shut down and I don't think we'll do it again. But I know he acted on what he knew. When it comes to masks and vaccinations, this is America – we are free to stay home or wear a mask if we want. We are not afraid of (COVID), but at the same time people need to be careful and wise.
Turner gave the 87th Legislature an incomplete for its management of the power grid, although he acknowledged progress had been made. He also said the February 2021 ice storm that shut down the state was as much a wake-up call for everyday Texans as it was for their government.
"I think so," he said. "It starts with responsibility. I don't know how much some of these (energy) companies needed oversight, but a simple conversation is important to keep going. With the pace of people moving here…we're going to have to be ready. I truly believe in personal responsibility – not once have I gotten mad at my government. I need to be prepared. I think (the grid) has been touched on, and I don't think we're done. »
__________________
Glenn Rogers
Glenn Rogers received his baptism of fire in his first legislative session as a member of the House, but the incumbent Republican from House District 60 declares victory en route to the March 1 primary.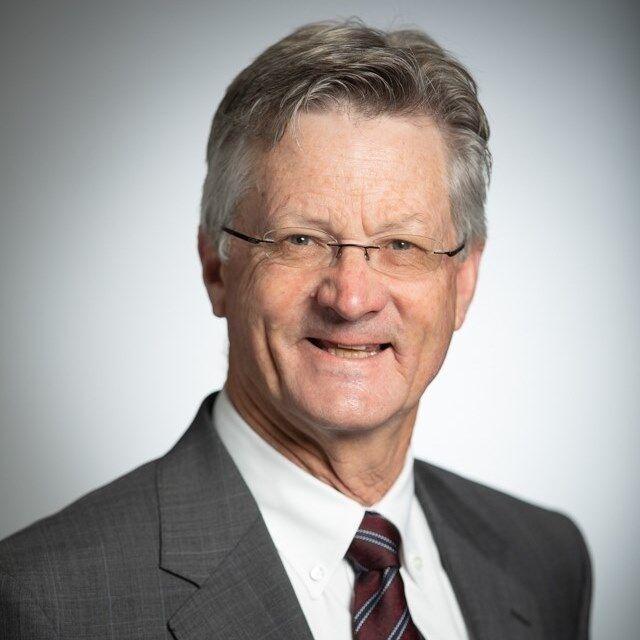 "It was frenetic, with one weird event after another," he recalled, listing limited personal interactions due to COVID, an arctic vortex storm that "turned everything upside down" and an exit from the Democrats. "Despite all of that, we still did things. … It was a very productive session, the most conservative session in Texas history.
Now aiming for a four-candidate ballot, Rogers points to accomplishments such as being the only freshman lawmaker named to the important transportation committee and carrying the bill that provided a 13th paycheck for public school teachers.
"Overall, I think 12 bills passed the House," he said. "We were very active.
Rogers, 66, said the 87th Legislature has made progress in ensuring the state's power grid withstands extreme cold. He added that there was still work to be done.
"We are better off than we were," he said. "Saying that we are 100% (better) is not accurate. … We need to make sure there are consequences of not having adequate weatherization.
Rogers hopes to join the Transport Committee when the 88th session meets in January 2023. He also hopes to land on the Natural Resources Committee.
"Certainly we are looking at water and what can be done about it," he said, nodding to the challenge of meeting the growing demand for water as more and more people move to Parker and Palo Pinto counties – Stephens County, House's third county District 60 is next if it's not already experiencing growth.
Rogers predicted the Legislature would cut property taxes by mobilizing $3 billion from the American Rescue Plan Act. This will leave the Rainy Day Fund where the 87th session left it at $12 billion, as well as a general reserve fund at $6 billion.
Rogers said unfunded mandates, in which the state places costly responsibilities on the shoulders of cities, schools and counties, can be limited if lawmakers keep their eyes peeled.
"I am opposed to unfunded mandates," he said. "I know they happen, usually unintentionally. The intentions are good, but we need to take a closer look at what we are doing.
He acknowledged that if more people took one of the COVID vaccines, fewer people would die or be hospitalized.
"I am personally vaccinated and I want people to get vaccinated," he said. "But I certainly don't want people to be forced to get vaccinated."
Rogers and his wife, fellow veterinarian Mandy Rogers, are parents to four children and have five grandchildren.
__________________
Marshall kit
A self-described "country girl" who leads the town of Aledo says she will bring a strong rural voice to Austin representing Parker, Palo Pinto and Stephens counties if elected.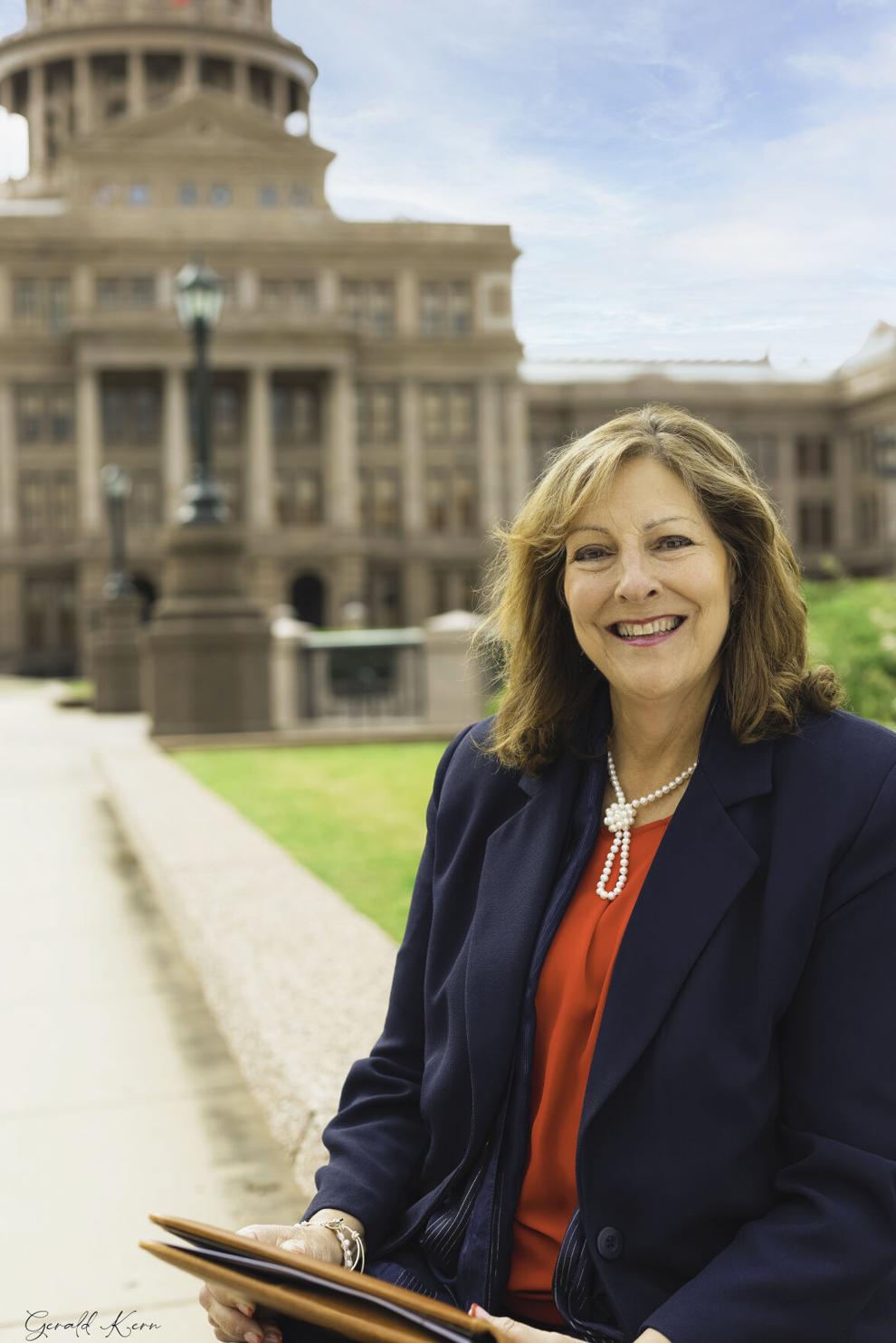 Mayor Kit Marshall added that she will clamp down on unfunded mandates in Austin, where successive legislative sessions have shifted more and more responsibilities — and spending — to cities, counties and school districts.
Marshall said her 20 years in city government, including the last 16 as mayor, gave her a voice in legislation despite being a freshman legislator.
"It comes down to those relationships and building a network so that you understand where everyone is coming from," she said, noting later that she testified on Capitol Hill on a bill. "How you say what you say is important, and I have a lot of experience building consensus. I understand how government works, whether I like it or not.
Marshall, 66, gave the nearly year-long 87th session a passing grade on fixing the state's main power grid. But she added there was still a long way to go to prevent another three-day blackout, as happened last February during Arctic Storm Uri.
"They absolutely started it in the direction it should be going," she said, noting the replacement of the board overseeing the power grid. "There is still work to be done, but they have recognized the problem and found a solution that works."
Marshall said his main goals in Austin are to stop "the encroachment on local control" through funded and unfunded mandates, and the complementary issues of transportation and economic development.
It campaigns for the reduction of the burden of the property tax.
"There needs to be a balance between property taxes and sales taxes and an understanding of the impact any policy has on rural jurisdictions," she said.
When asked if this balance included an increase in the sales tax rate, she replied: "Trying to find that balance where you actually provide property tax relief is difficult."
Marshall will also keep tabs on how first responders are treated. Parker County Emergency Management Officer Marshall claims to be the only elected official in Texas to hold a Texas emergency management certification.
The daughter of a special education pioneer added that "education is one of my passions."
And while a parade of candidates vowed to stop shifting the burdens onto local governments to join the pack once they sit down in Austin, Marshall said she was different.
"I served 20 years at the grassroots level," she says. " Its important to me. It's important that I take it with me. And I'm the only House District 60 candidate with 20 years of local elected office experience.
Marshall said she would ask voters for multiple terms in the legislature. She expressed her confidence when asked about the potential for a May 24 runoff in the four-candidate contest.
"I run to win," she said, declining to comment on her opponents.
Marshall is a married mother of two adult children and grandmother of four.