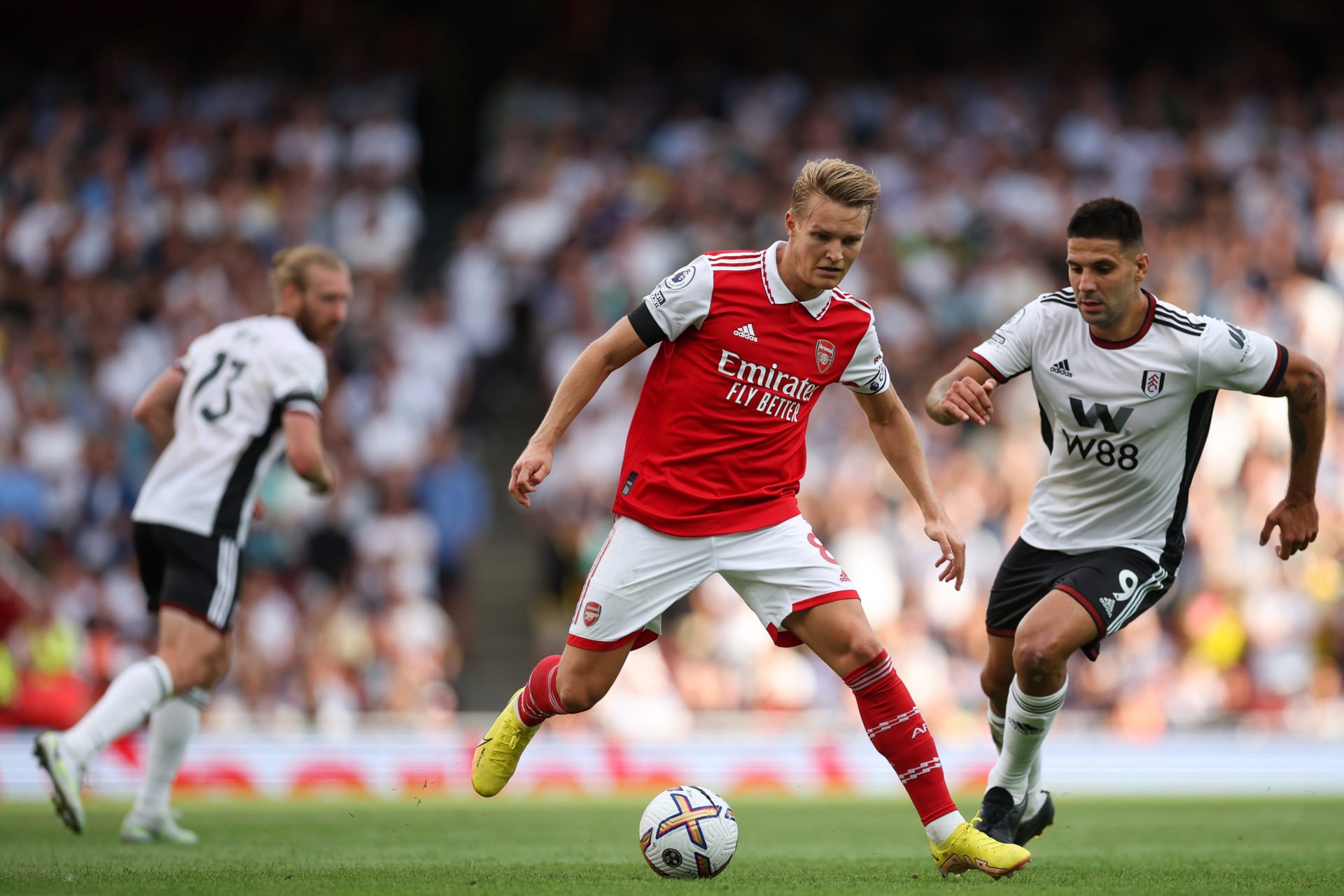 Merson says Arteta could have pulled off a masterstroke at Arsenal
Arsenal legend Paul Merson has praised 'absolutely amazing' Martin Odegaard on Sky Sports.
The Highbury icon believes Mikel Arteta could have pulled off a masterstroke by making Odegaard the captain.
In July, the Gunners confirmed the 23-year-old had become their new permanent skipper.
Odegaard has had a significant impact at Arsenal since his first loan from Real Madrid in January 2021.
Arsenal then signed the Norwegian captain in the summer of 2021 for a fee of £34million.
Odegaard played 64 games for the Gunners and established himself as one of their most consistent players.
His total goal contributions were also impressive. He has 12 goals and seven assists to his name in red and white.
Odegaard certainly started as Arsenal captain.
He helped the team reach a 100% Premier League winning record after four games, scoring three goals along the way.
"He makes things happen"
Merson is delighted with the way Odegaard has performed as skipper so far.
"It was a very good start for Martin Odegaard's captaincy at Arsenal," he wrote on Sky Sports.
"They paid Real Madrid £35million for him. It's almost nothing.
"The Premier League takes some getting used to and it would have been a kick in the teeth for him to be released by Real Madrid.
"It's a huge club and I'm sure he would have wanted to go back after his loan to Arsenal, but Arteta got him back and now he's showing what a player he is.
"He gets things done and when you do, turn good play into goals and assists, that's what starts to get people noticed.
"That's what he does and giving him the captaincy could be a masterstroke.
"However, now you have to see what happens when it's not going so well for the team, and he's not playing so well himself. Can he continue to coach the team?
"At the moment, however, he is doing very well. For £35million, absolutely amazing.
Do you have something to tell us about this article?