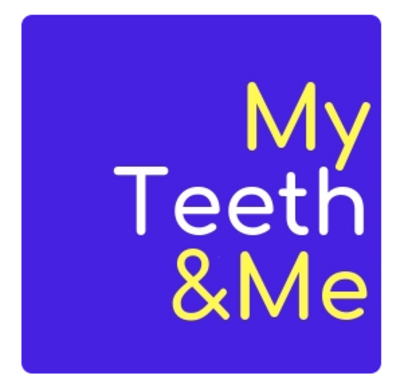 My Teeth & Me is a premier pediatric dentist on the Upper East Side NYC
My Teeth & Me is on a mission to ensure that children establish a dental home. A dental practice is the ongoing relationship between My Teeth & Me and your child, including all aspects of oral health care.
As a dental home, My Teeth & Me offers preventative advice based on their developmental stage, preventative, acute and comprehensive oral health care and includes referral to dental specialists when needed. This care is provided in a comprehensive, permanently accessible, coordinated and family-centred manner.
My Teeth & Me practice is led by Dr. Liora Benichou, a highly qualified and experienced pediatric dentist, double certified in the United States and France.
Dr. Benichou believes that each visit should be reassuring, warm and anxiety-free. For this reason, the team has created a safe environment with comfortable equipment, putting children at ease before, during and after each dental procedure. She works with parents to help them make informed decisions about dental treatment or orthodontics.
Since the inception of the dental practice, Dr. Benichou has worked with infants, adolescents, girls and boys of all ages as well as patients with special needs.
My Teeth & Me focuses on preventative dental care to help children develop healthy smiles that will not only last a lifetime, but also improve their confidence as they grow. Although baby teeth do not last as long as permanent teeth, they are essential for the growth and development of children. With this in mind, Dr. Benichou aims to establish ideal healthy habits that allow each child to become more comfortable with their mouth, face, and dental situation.
Dr. Liora Benichou is dedicated to providing a wide range of dental services: dental cleaning, minimally invasive dentistry as well as BPA-free white fillings, dental sealants and orthodontic evaluations. To ensure the safest environment, minimal radiation X-ray equipment is used (NOMAD) along with all advanced dental technology, modern equipment, nitrous oxide and current techniques.
As the exclusive pediatric dentist on the Upper East Side NYC, Dr. Benichou's approach has earned the practice numerous 5-star reviews and positive testimonials.
To learn more about Pediatric Dentist New York, click here or call (646) 403 3430 to schedule a visit. My Teeth and Me is located at 157 E 81st St, New York, NY, 10028, USA.
Media Contact
Company Name
My teeth and me
Contact Name
Dr Liora Benichou
Call
(646) 403 3430
Address
157 E 81st Street
Town
new York
State
new York
Postal code
10028
The country
United States
Website
https://www.myteethandme.com/