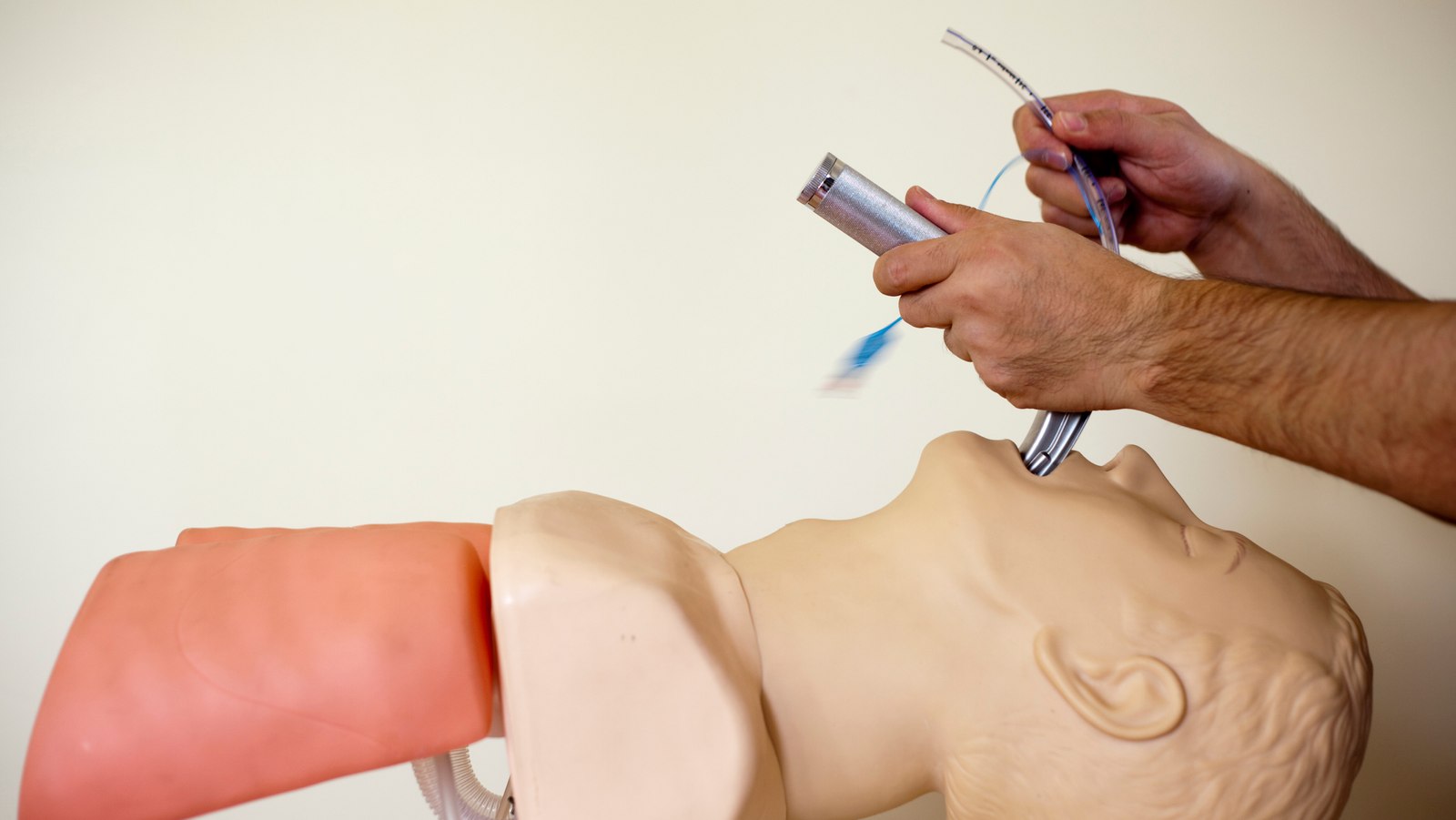 Number of intubation attempts in airway management survival
Summary of the article by Casey Patrick, @cpatrick_89
Article reviewed: Murphy, DL, Bulger, NE, Harrington, BM, Skerchak, JA, Counts, CR, Latimer, AJ, … & Sayre, MR (2021). Fewer tracheal intubation attempts are associated with better neurologically intact survival after out-of-hospital cardiac arrest. Intensive care, 167289-296.
Who, what, when, where and how?
Who? – 1,205 non-traumatized OHCA patients with attempted endotracheal intubation, defined as "the introduction of a laryngoscope in front of the teeth and concluded when the laryngoscope was removed from the mouth, whether or not an endotracheal tube was inserted ".
What? – Retrospective, observational, cohort (cohort = OHCA/intubation)
When? – January 2015 – June 2019
Where? – Seattle Fire
How? – Primary outcome = neurointact survival (CPC1/2)
Excluded no attempt, BLS only, intubated after ROSC, DNR, other services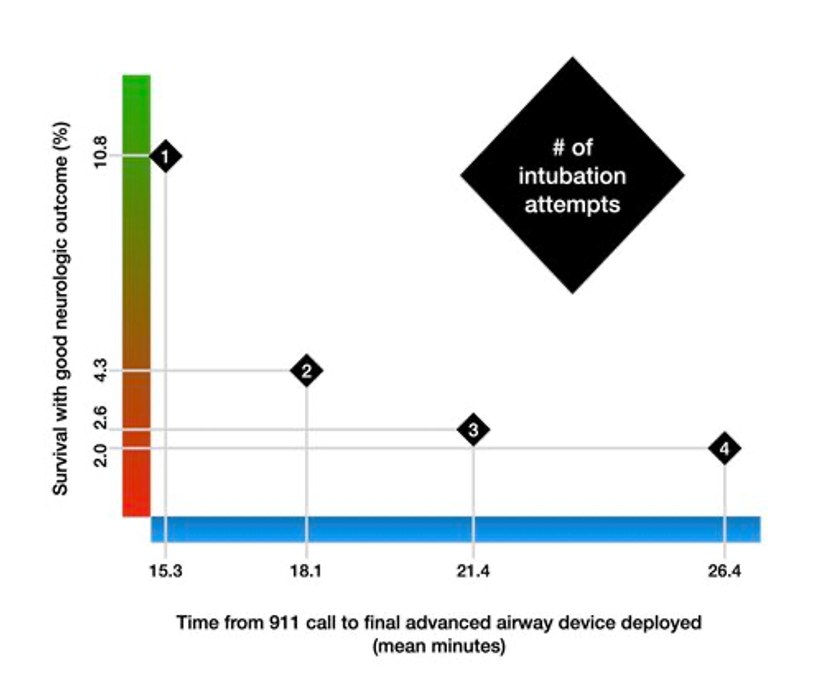 Results
Age = 60, 68% male, 33% witnessed, 61% received bystander CPR, 21% shockable rhythm
ROSC 44%, hospital admission 38%, survival at d/c 11%
First successful attempt 65%, second 86%
Overall supraglottic utilization rate – 2.8%, 0.7% after 2 attempts, 11.2% after 3 attempts, 28.4% after 4+ attempts
Main result = CPC 1/2

There was a negative correlation between the number of ET attempts and the neurologically intact outcome: 11% CPC 1/2 with ONE intubation attempt, 4% with two, 3% with three, and 2% with four more (see picture)
These differences are valid for shockable and non-shockable rhythms
Modeling of multivariate statistics adjusted for: age/sex/control/passer/hours/initial rate
---

Read more:
Training day: how paramedics should use capnography
The application of an EtCO2 sampling device and waveform monitoring, particularly during valve mask ventilation, is well within the reach of paramedics.
---
Questions
What about SGAs? This is not a rehash of PART/AIRWAYS-2. The overall SGA utilization rate was very low.
Average time to airway = 5 minutes in this study
Yes, it's retrospective but… very granular (especially in the OHCA world)
Built-in monitor data PLUS audio (1,200 patients!)
What should we do now?
No, this does not directly translate to agencies using "Primary SGA" in OHCA
But, more evidence airway delays = worse patient-oriented results

Should there be a faster transition to the use of SGA after a failed primary intubation attempt?
The bottom line: Focus on the interventions we to know important: early recognition and proximity CPR, access to early defibrillation, minimization of pauses, appropriate rate and depth of compression.
Edited by EMS MEd Editor Maia Dorsett, MD, PhD, FAEMS (@maiadorsett)