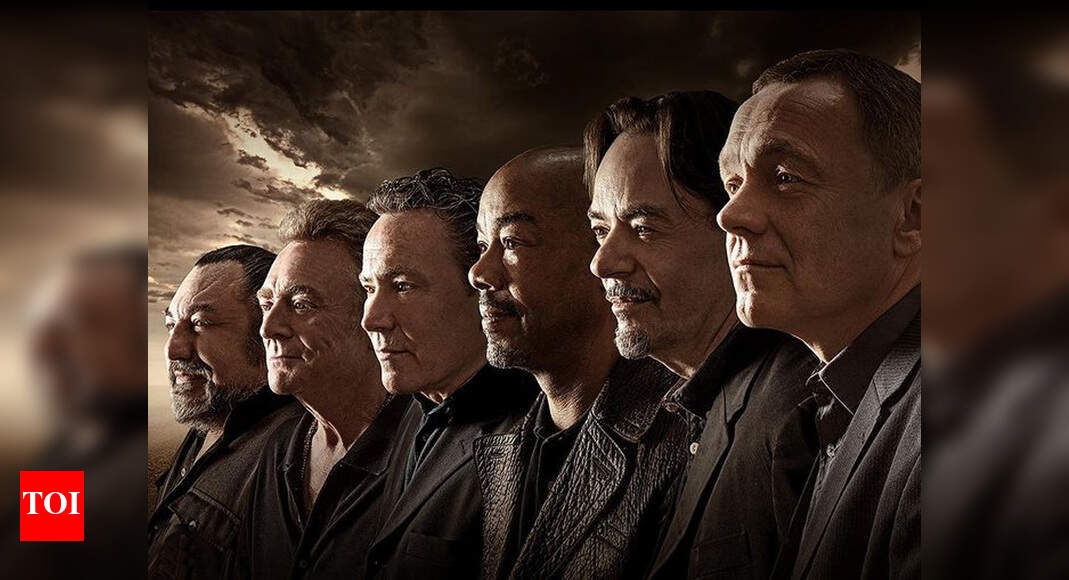 UB40 star Jimmy Brown on the current K-Pop trend: I don't really find this kind of bubble gum pop interesting | Cinema news in English
Reggae group UB40 recently released their new album 'Bigga Baggariddim', a joint collaboration with artists from around the world. Drummer Jimmy Brown had a conversation with ETimes and shared his thoughts on his new album, the Indian influence in his band's music, the current K-Pop obsession in the world, his love for Bollywood and more again … Excerpts:
What can you tell us about your album 'Bigga Baggariddim'. What prompted you to contact so many reggae collaborators from Inner Circle to Reggae Rajahs?
The original Baggariddim came out in the 1980s, and it was still a collaborative project. At that time, we were showcasing local talent. Singers and especially rappers from our hometown of Birmingham. 'Bigga Baggaridim' was a chance to go international. It reflects the friends we have made over the years of touring the world. Friends from all over the world, from Birmingham to Jamaica to India, New Zealand and more. there is a truly international feel to the album which is diverse and unpredictable.
You have been in the music industry for so many years, how do you respond to your older fans and the younger generations while staying true to your style of music?

I think mainly UB40 is a live band. We tend to write with a full band setup rather than just strum a guitar in a back room or piece it together in the studio. Live performance is therefore our greatest strength. I think every generation can enjoy a live performance. A good live concert is timeless, something people will always want to enjoy, young or old.
Your songs are the perfect mix of music and lyrics, what do you think of the songs of the new generation?

I have to admit that I sometimes think the art of writing protest songs has been lost, certainly in the mainstream. The righteous anger of the early days of rap, hip-hop and reggae in the '70s and' 80s has been replaced by vegetarian rock and middle-class singers / songwriters. Good protest songs still exist, but they aren't as successful in mainstream pop as they were when we started out.
What is your take on the current obsession with K-Pop in the world? Are you following the work of BTS which was nominated for a BRIT Award?

I have to admit that I don't really find this type of bubble gum particularly interesting.
You live in the middle of an Asian community in Birmingham, what is the best thing you love about Indian music and culture?

Yes, I grew up in Birmingham city center. I remember the first Indian supermarket opened across the road from my house in the early 1960s, the first Indian family on the road moved next door to my house. This wave of immigration in the early 1960s from India and Pakistan transformed my region and many other parts of Britain. I brought my dull city back to life. It was a privilege for me to live there at that time.
An Indian singer or musician with whom you would like to collaborate or whose songs you like?

We have collaborated with Indian artists on several occasions. I guess that's most notable when we've been performing live with an artist called Hunterz and the Dhol Blasters and more recently with the Reggae Rajahs.
You once mentioned how important Bollywood is in your life, which movie (s) are your favorite?

To be honest, I'm not really familiar with the names and mostly loved those old Bollywood movies from the 60s that were shot on technicolor stock that Bollywood bought in Hollywood. These old Bollywood movies had the richness of color that you could only find in those old Hollywood movies from the 30's, 40's and 50's and the women were more voluptuous.